Achievements of Ichthusians
Excellence Happens When Lives Are Transformed.
In a span of only 20 years different cohorts of students have made us proud by making an impact and difference in society, going the extra mile in both the academic and non-academic fields.  Our mission is to nurture the God-given talents of our students and we are proud of the diversity of talents among our dear Ichthusians. Never give up and follow your dreams!
Story Writing Champion Published Book sold in Kinokuniya
Keiko was winner at the 10th annual Kids publish story writing competition and her book will be published for sale in Kinokuniya.
Sweet little Keiko loves writing and aspires to be a writer or author when she grows up. 
She believes the pen can be mightier than the sword.
Going for Gold
@ the Badminton Finals
Flying the Ichthus flag high, petite little Merlyn, brought home the Gold medal at the recent Jakarta Inter-school Badminton championships.
It was not all fun but grit, hard work and hours and hours of practice. Following her progress from heats to semi finals and to the finals, to finally heave out a roar of "Gold to Merlyn!", it was nerve wrecking for us just to follow her journey.  For little Merlyn, she does her best one game at a time.
We are so proud of you Merlyn. 
We will be praying for you Ichthus Choir! Sing your hearts out!
3 times in a row, Ichthus choir became the choir champions of DKI Jakarta at the national Christian choir competitions (Pesparawi). After competing in the nationals at Ambon and Pontianak, 4 and 2 years ago, this year Ichthus Choir will head to   Yogjakarta to compete in the nationals.  
It took months of hard work to train and practice but all the choir members enjoy the practices and love making friends from different grades. 
Academic competitions provide the extra motivation to spur our students to strive for excellence.
Every year, with extra coaching, our students will participate and win numerous awards in In these academic competitions:
Mathematics and Science Olympiads,

Kidpublish story telling, writing and illustration competitions,

 Spelling Bee competitions

Debate competitions

Business and Economics competitions

Art and drawing competitions
Winning the U-18 soccer cup, for few years running was never due to luck but sheer hard work, grit and teamwork. At the end of the day, our "girls just wanna have fun" …and our boys too.
Ping Pong, Soccer, Basketball, Badminton come and join the different sports clubs and competitions.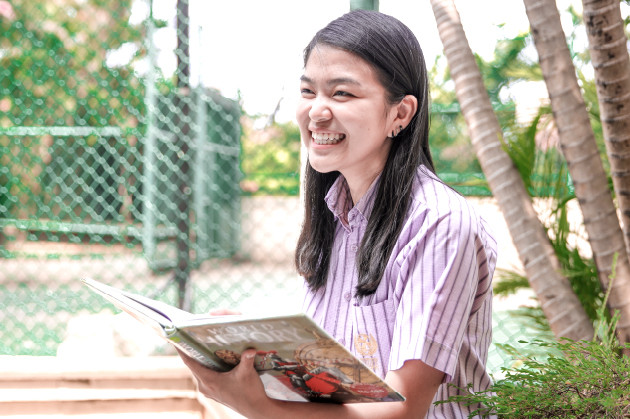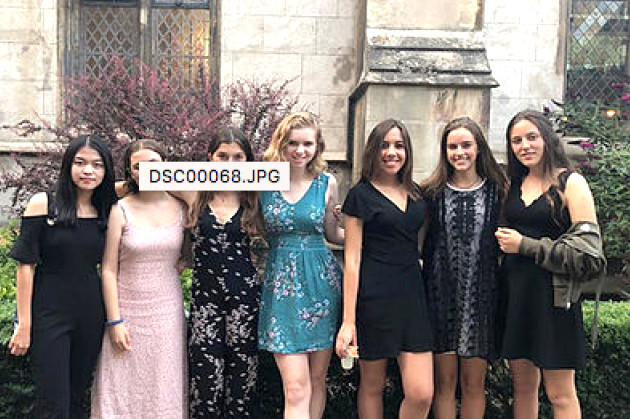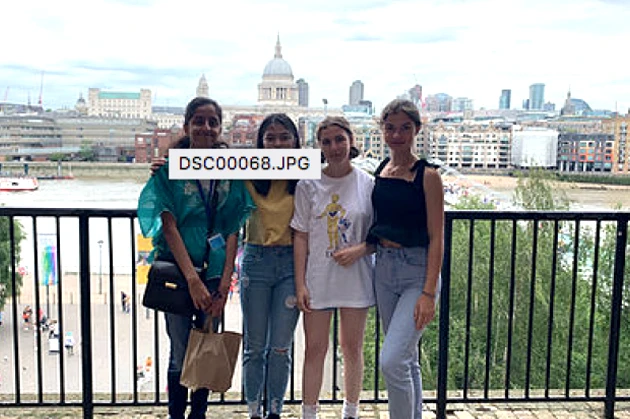 Reach Cambridge Summer Program Scholarship Recipient

Cambridge Excellence Award in Literature

Full Scholarship to study Engineering in University of Hong Kong
Audrey joined Ichthus in junior secondary school, unsure whether she could feel at home in Ichthus. In a short span of few weeks, Audrey was totally loving it as teachers and classmates made her feel right at home.
Encouraged by the school counselor, Audrey applied for the Cambridge Reach Summer program scholarship. With strong recommendation from principals and counselor, Audrey beat hundreds of applicants all over the world and was the only Indonesian to win a fully sponsored trip to the summer program. In Grade 12, Audrey went on to obtain the AS Levels Cambridge English Literature Excellence award and obtained straight As for her Cambridge A levels. 
Today, she is a full scholarship recipient for undergraduate studies at Hong Kong University to study Engineering.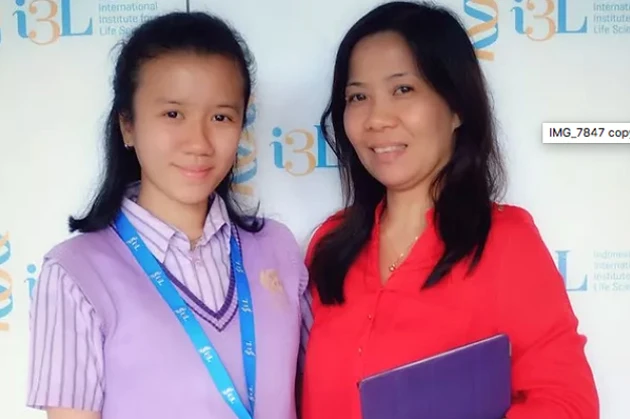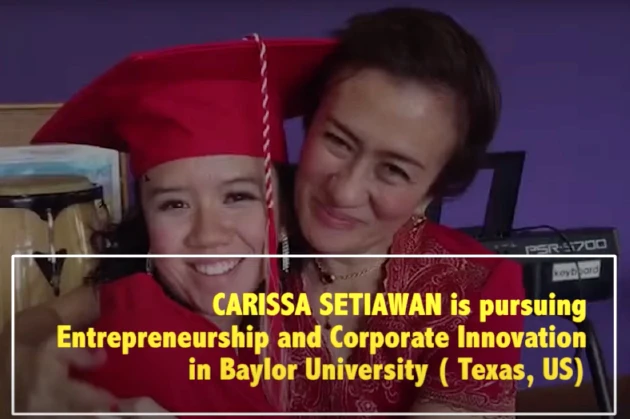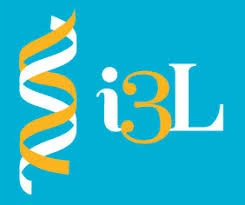 Winner of i3L Young Scientist National Science Competition
Represented Indonesia at the international competitions in Stuttgart, Germany
Carrisa was an entrepreneur at heart and while her interest was inclined towards setting up her own business, her teachers spotted that she will do well in the sciences.
She listened to their advise to take up pure sciences for her A levels. Carissa eventually took part in the i3L Young Scientist competition and become the national winner. She represented Indonesia to Stuttgart Germany at the international levels and brought back a Silver Medal with a IDR.30juta scholarship. 
Carissa eventually completed her degree in Business Entrepreneurship and is now working in real estate business in New York.
Carissa's younger siblings also studied and graduated from Ichthus Schools. Her younger brother, Aberlard is now completing his electrical engineering degree in UCL, London and the youngest sibling, Regina will study business in the USA.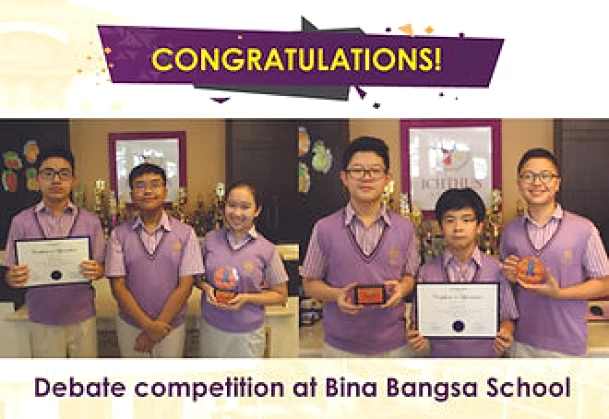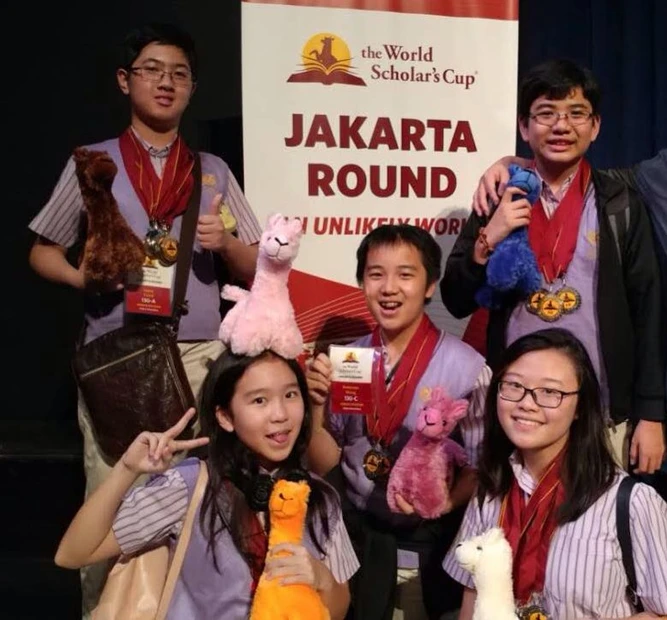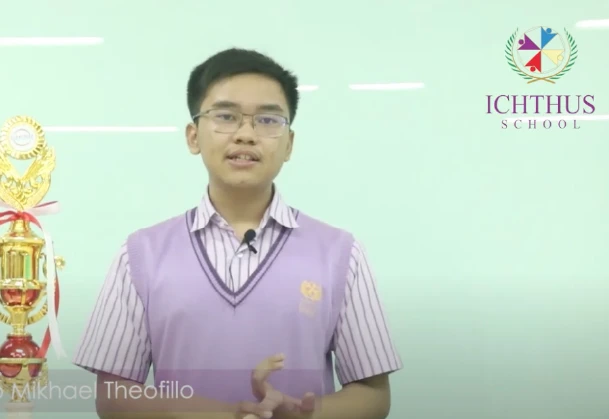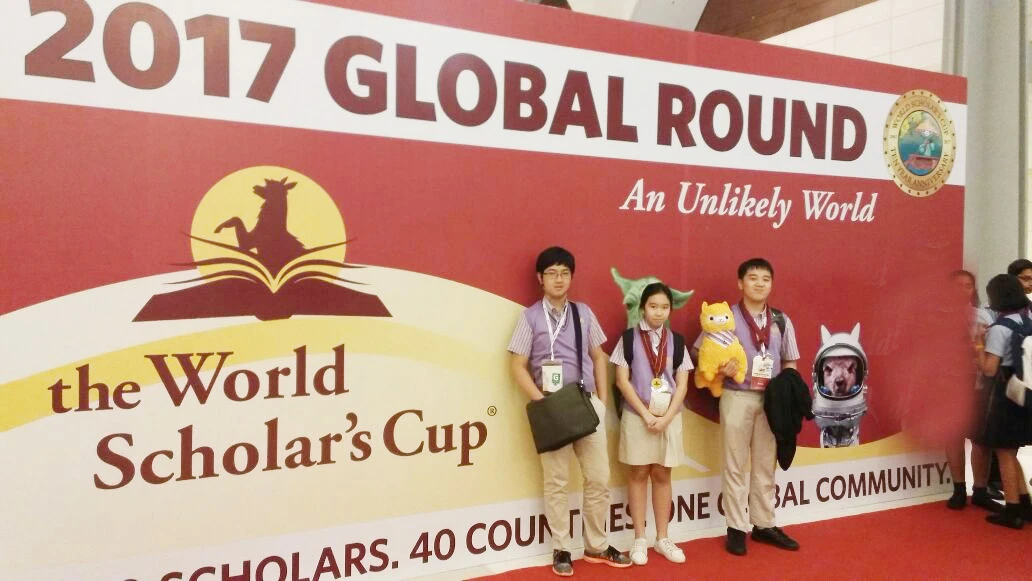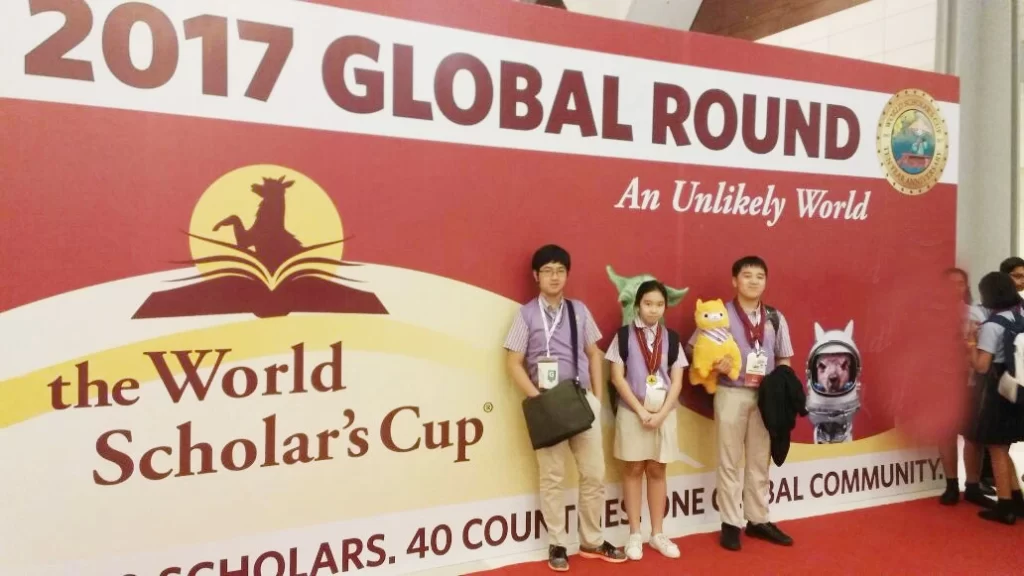 Our Debaters – Going Places!
There is a strong debate culture in Ichthus.  Year after year cohorts of Ichthus debaters have participated in inter school and international debate competitions, debating in Bali, Kuala Lumpur, Sydney and New York. Our teams will move on to the finals winning team categories as well as individual categories. Pictured here are our school champion after sweeping 1st and 2nd place in a debate competition among international schools in Jakarta.